Coimbatore: Fear gripped the residents of Bommalapalayam, a small village in Sirumugai, after two wild tuskers entered their farmlands and roamed around the area for more than 24 hours, attacking two senior citizens, who were critically injured, and the livestock.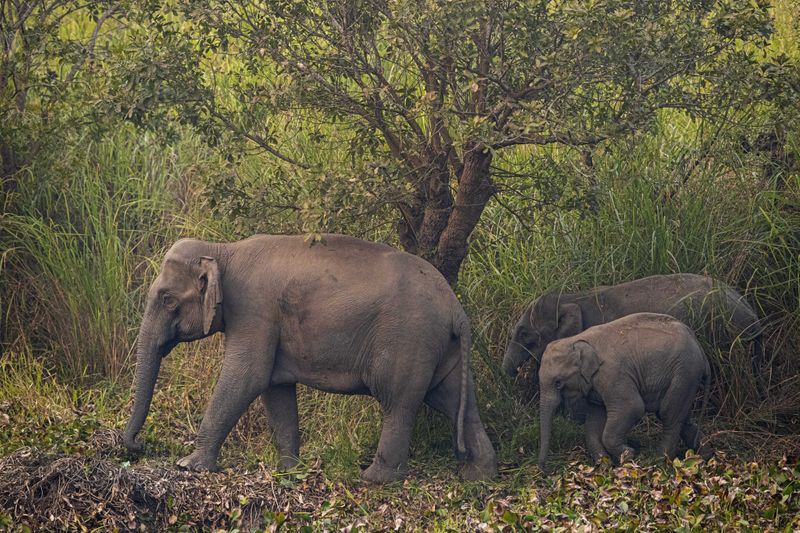 While the elephants entered the human habitat around 4pm on Thursday, they could be sent back to the reserve forest only around 4.45pm on Friday.
District forest officer Venkatesh Durairaj said the forest staff had seen the tuskers coming out of Pethikuttai forest on Thursday evening. "They chased them, but lost sight of them at Anjaneyar Kovil Karadu. In the early hours of Friday, the elephants were again spotted, this time at Bommalapalayam village, which is 9km away from Sirumugai. The staff sprang into action immediately and started trying to guide them back to the reserve forest."
Around 24 forest staff, including assistant conservator of forests M Senthil Kumar, were involved in the mission. They advised the people to stay indoors as much as possible and be alert if they had to step out at all. People panicked after they saw a cow being attacked by one of the tuskers.
"The tuskers were in their 20s. They had strayed almost 20km-25km away from their usual path. While they walked through banana and maize farms, they didn't raid any standing crop. We guided the tuskers to the reserve forest by 4.45pm today (Friday)," the assistant conservator of forests said.
However, everything wasn't a smooth affair. While on their way back to the forests, the tuskers attacked two senior citizens, who came on their way. "The elephants caught hold of them by their trunk and threw them away, injuring them. We provided them first aid and took them to the Coimbatore Medical College and Hospital," Senthil Kumar said.
One of the victims was identified as 80-year-old Palani, a resident of Chittepalayam. The other one was an old woman. "They didn't seem to have heard our announcements on the elephant movement in the area." the officer said.
Pointing out that the tuskers had injured two cows as well, he said they were being treated by the animal husbandry department. "The cows are healthy and stable."
Source : The Times of India