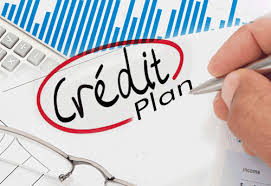 Coimbatore District is expected to see credit outgo of Rs. 18,525 crore from April this year to next March, according to the annual credit plan released by the District Lead Bank on Thursday.
The credit outlay for next year is 12.95 % higher than the estimates for the current financial year.
According to the credit plan, agriculture and allied activities will see 11.98 % hike in loan disbursement, the MSME sector will witness 12 % credit growth and for other priority sectors it will be 18 % more than the disbursements this year.
The plan was prepared based on the potential linked credit plan released recently by the National Bank for Agriculture and Rural Development. It also took into account the new priority sector guidelines including social infrastructure and renewable energy, the backward and forward linkages in the district, infrastructure facilities, etc.
In the agriculture sector, which is expected to get loans to the tune of Rs. 7,202 crore, the focus will be on high technology, horticulture crops, wasteland development, food processing, and minor irrigation.
In the case of micro, small and medium-scale enterprises (MSMEs), the credit estimates for next financial year is Rs. 8,237.6 crore as against Rs. 7,355 crore this year. For the other priority sectors, it will be Rs. 3,085.7 crore compared to Rs. 2,615 crore this year.
Target
In 2017-2018, the target was Rs. 16,401 crore and the loans disbursed till the end of December were to the tune of Rs. 12,808 crore. In the past years, the district has registered 100 % or more than the estimates.
District Lead Bank Manager A. Kanagaraj said with 820 bank branches, Coimbatore district will achieve the target for the current financial year too.