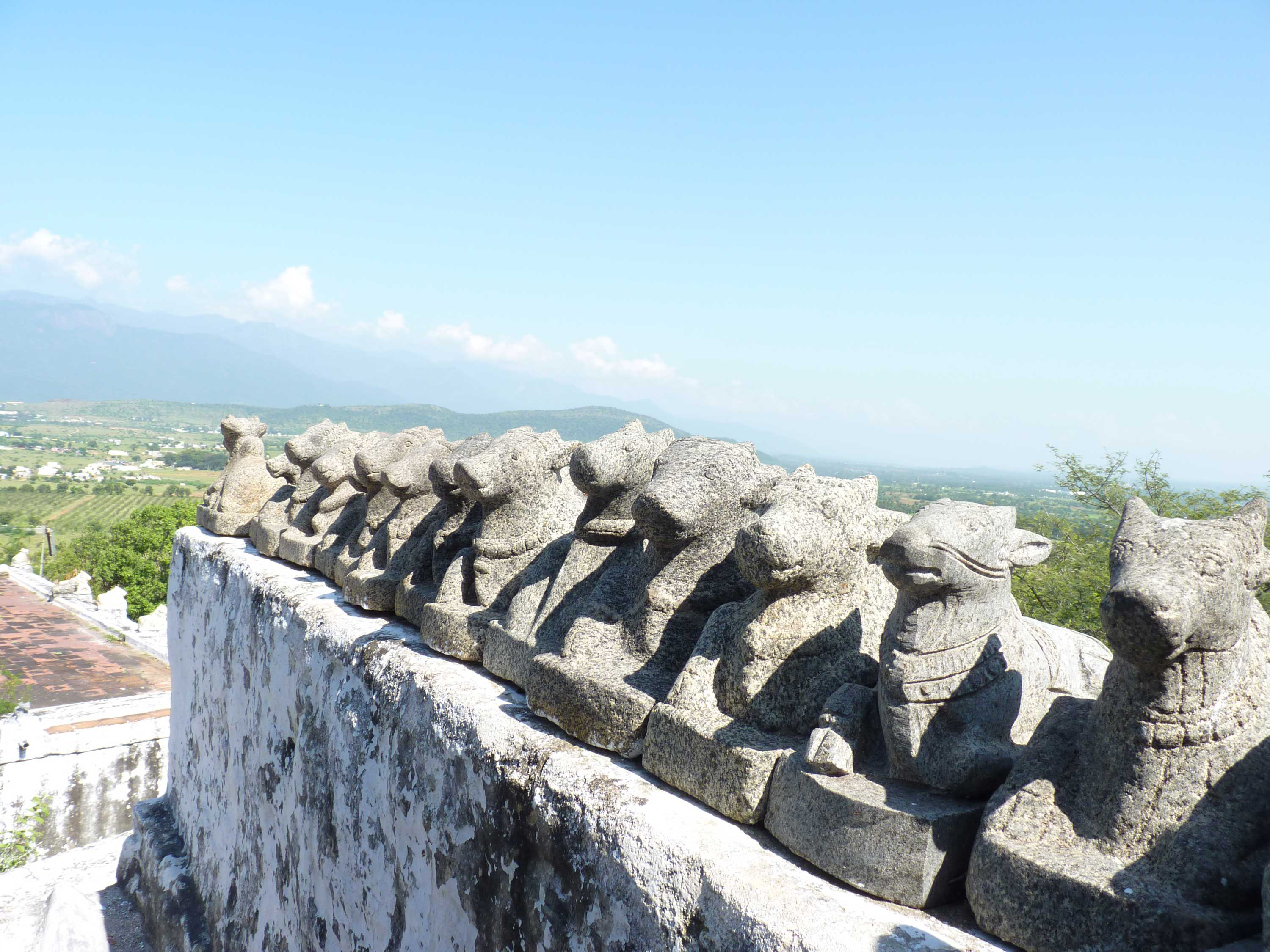 Matheswara Temple, Kuttaiyur.
Sri Matheswara Temple is about 3 kms from Mettupalayam towards Coimbatore. It is located on a hillock near Mettupalayam and near a village called Kuttaiyur. Matheswara is a Shiva name. This temple is believed to be there for over a thousand years (to be proven). This temple's history is that a cow had milked itself on a Suymabu. This is believed to be Lord Shiva. This temple is very sacred among the farmers of the neighbouring villages such as Theramapalayam, Belladhi, Kuttaiyur. The belief is that farmers pray for their cattle, harvest and also family well-being at this venue. The ritual for "flower grace" is quite famous here. Flower Grace is a ritual where one seeks the lord's guidance on important matters in the family such as wedding, cropping, property purchase and house construction. After the pooja, if the flower desired is given blessed by the Lord, then the matter is progressed. The other important matter is the prayer offered for a healthy delivery for their cattle (cows) is fulfilled by offering a statue of nandi to the lord at this temple. The photos of this temple show the numerous nandi statues that are offered.
---
The temple is open for prayers on Mondays, Wednesday (until noon) and Fridays between 9am and 4 pm.
Special days:
Mondays and Fridays
Pongal (Festival to celebrate harvests)
Mattu Pongal (Festival to celebrate cattle in the harvest)
Shivarathri
How to Get There:
By Bus: 3A, 3B, 3C, 3D, 3E, 3F, 3G, 4A.