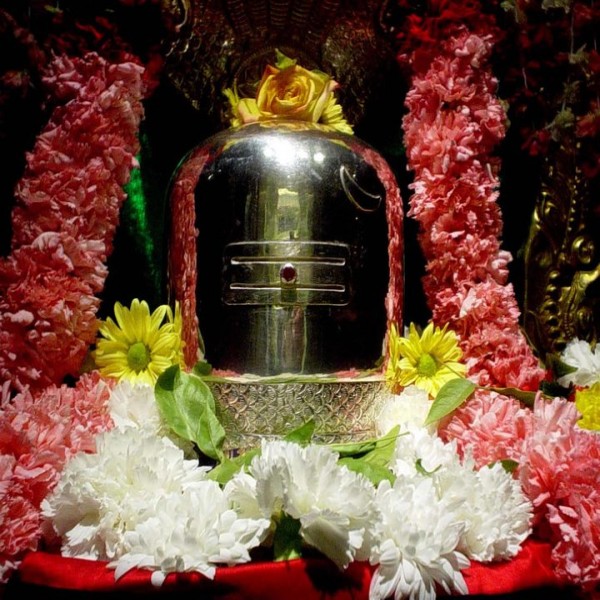 Sree Nanjundeswarar Temple is located about 8kms from Mettupalayam near Sri Aranganathaswamy temple. It is believed that this temple was here even before the Sri Aranganathaswamy temple. There are 2 views to the history of this temple. One is that this temple was constructed some 1500 years ago and this is one of the views taken by the Archaeological department. The other is that the lord najundeswarar was transferred from Nanjangud in South Karnataka by the Vokkaliga community during the invasion of the troops of Tipu Sultan. It is also believed that the Vokkaligas who could not go to Nanjungud to offer their prayers could offer them here at this adode.
---
The story of Eswarar drinking the poison is taken from the 'Samudra Manthana', one of the most famous episodes in the Puranas. The story: Once upon a time when the Devas and Asuras were involved in churning the ocean to procure 'Amrutha' (the nectar of immortality), first came 'Nanju' (poison) which was said to be so toxic that it could have eradicate the entire creation if left alone. The Devas approached Easwarar for help who drank the poison out of compassion for all living beings. However, Shakthi, Easwarar's consort is said to have pressed his neck to stop the poison from spreading to the rest of his body and thus the poison stayed in his throat neither going up nor down. The poison being very potent changed the colour of his neck to blue, also earning him the name 'Neelakanteshwara' (blue necked Eeshwara). The linga is made of a single stone (monolithic) and is distinguished in the stone that the throat is dark blue and the rest of the body is brick red in colour.
Special Days
Shivarathri
Mondays
Prathdosam
Pooja Hours
Open Hours
05:30 AM To 09:00 PM
How to Get There:
By Bus: 3A, 3B, 3C, 3D, 3E, 3F, 3G, 4A and All Coimbatore Bus.