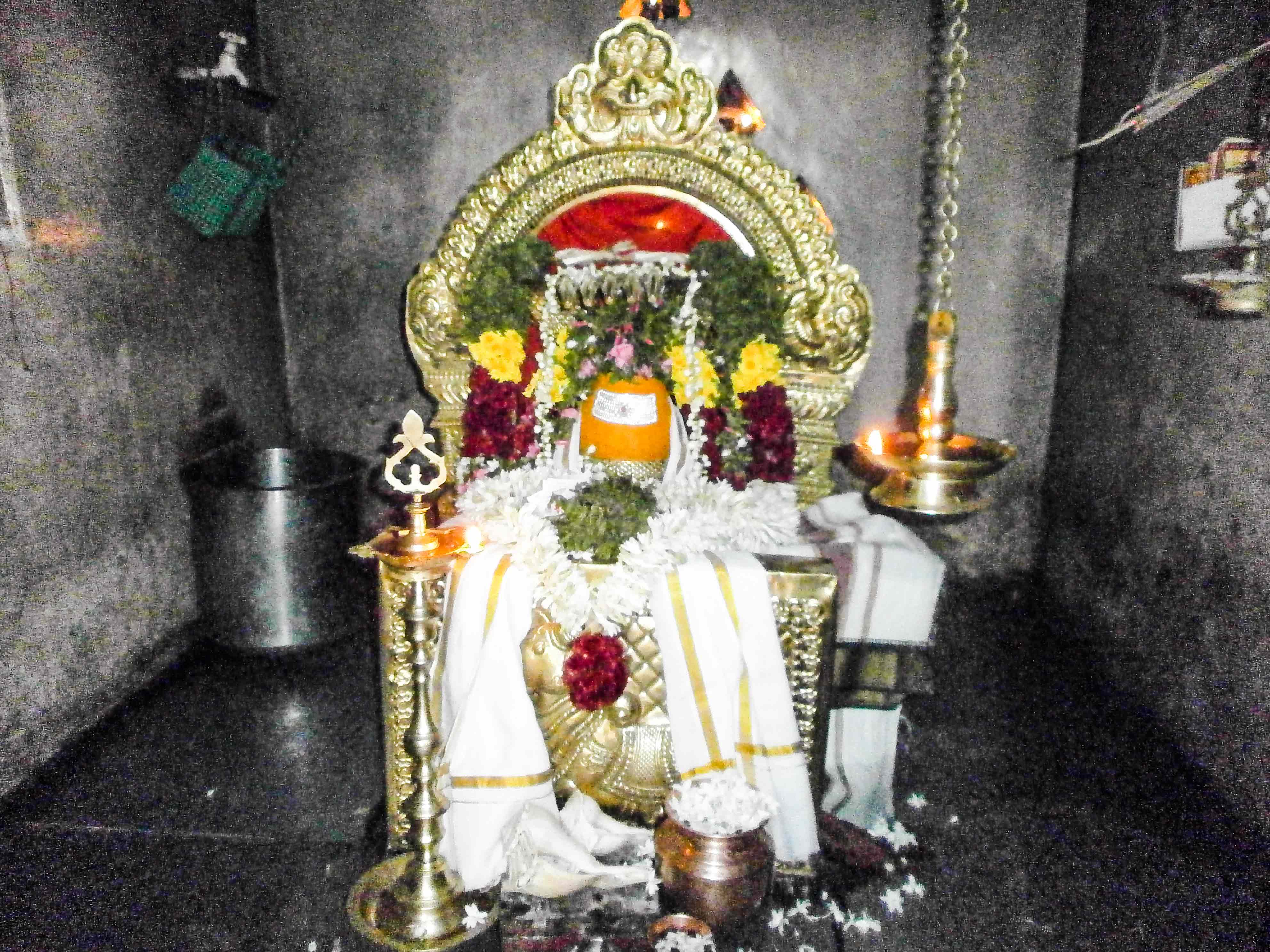 Mettupalayam, Nandavanam.
About 50 years ago, there was a major effort to renovate the burial grounds on the banks of River Bhavani which was in disrepair many years. Without any proper supervision, many people in the neighbourhood abused the land. Then a sangam (union) of all hindu communities called Anayithu Hindu Samudhaya Sangam was formed to promote the Nandavanam. The hindu burial ground nearby was not maintained properly and hence about 27 commnities came together without any inhibition and worked very hard to make this a reality today. There is an ambulance for the burial parade and also an ice-box to assist people who would like to avail of these facilities.
---
This venue would be a place where the last rites will be conducted after the burial/cremation. This place also is a point where annual thithi (death anniversary) poojas can be conducted. Priests who are aware of all the communities rituals are available at just Rs.150. No other expenses are needed. All the facilities are available for the public use. Prior booking is however essential.
This place is in between the Lord Sri Kasilingeswarar Temple and River Bhavani that is similar to the setup of Kasi on the banks of River Ganga. There is also a Kannimar temple and Lord Ganesha temple inside the Nandavanam premises.
Images of Sri Kasilingeswarar Temple

For further information contact :
Office Mobile : +91 – 85310 09165